High Quality In-Home Pet Care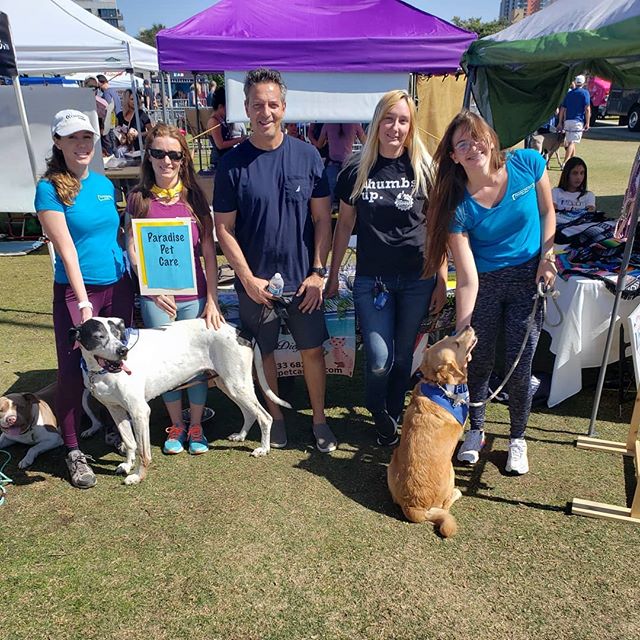 We pride ourselves on a great customer care and genuine love for our pets
Paradise Pet Care (PPC) offers the best personalized in-home pet sitting and dog walking services in San Diego. We offer the highest levels of fun, safety and service for your furry family members. All of our pet sitters are very experienced in working with various pets. We all are great with dogs and cats, but we also have sitters who specialize in bird, rabbit and rodent care. We even offer plant care. Our team is very knowledgeable, and we all believe that the safety and comfort of your pets is our top priority. If you are at work or on vacation and you entrust your pets to Paradise Pet Care, rest assured that they will be well taken care of and loved. We truly love your pets!
The Paradise Pet Care team provides care for your pets in the safety and security of your own home. We go above and beyond to make sure your pets are well cared for with minimal changes to their routine and we reassure you that while you are away you do not need to worry about your pets. We will even provide you with a nanny cam during your vacation. Our team of professional pet sitters is experienced and reliable. We do thorough screening, interviewing, background checks and reference checks for all of our sitters. We are bonded, insured, trained in Red Cross pet first aid and CPR. We also offer online scheduling and automated billing for your convenience. We currently service La Jolla, UTC, Carmel Valley, Bird Rock, Pacific Beach, Clairemont, Bay Park, Mission Beach, Point Loma, and a few other areas in Northern and Central San Diego. Don't hesitate to contact us if you live in a different part of San Diego, we might be able to drive out your way.
Why us?
PeaCe of Mind
You can trust that responsible and loving caregivers are providing exactly the services you request. We use the latest technology to reassure you that our pet sitters give your pets the highest care they deserve. Our pet sitters use GPS check-in and check-out tracking, so you always have confidence that your pet is well taken care of. If you want to watch, talk to or even treat your pet yourself while you are on vacation we will be happy to rent you the pet-cam that allows you to dispense treats remotely.
Convenience
We accept appointments 365 days a year! And we do our very best to accommodate last-minute requests. Through our State of the Art scheduling software you can have your own customizable customer portal with your own images and text. You can log in and request new services, view invoices, update your information and much more! We will send you email confirmations when new services are scheduled.